Check Your Roof
Use our online Plico System Selector to discover the best Solar Battery Solution to suit your energy needs.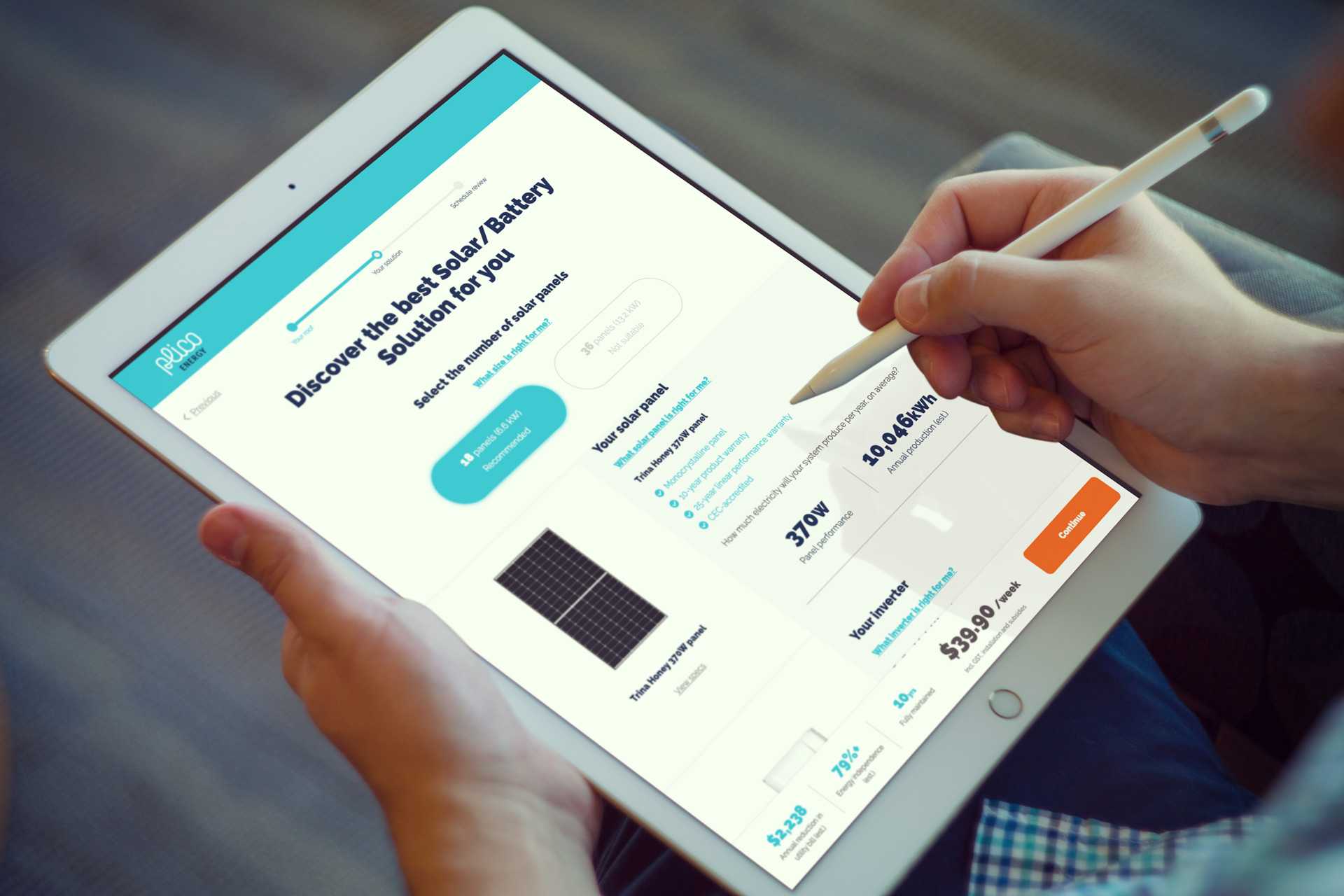 Enter your details to get started
Solar panels without a battery is what we like to call 'Dumb Solar' – the panels only give you the ability to switch to renewable energy while the sun is up.
Using state-of-the-art solar panels, battery, and inverter technology, our Solar Battery Solutions allow you to create, consume and store your OWN energy to use, day and night.
All from just $36.90 per week, a low one-off Membership fee and $0 upfront installation costs.
With a Plico Energy solution you can:
Save money on your energy bills

Create, consume and store your OWN energy, day and night

Get blackout protection

Reduce your carbon footprint
Solar Panels + Battery + Inverter

= Our Smarter Energy Solution