The awesomeness of Plico, as explained by the sun
Plico's solar + battery system takes my power – MY power - and lets you store it to use 24/7 so households are saving on their power bills and avoiding blackouts. Everyone talks about how awesome Plico is for that but let's remember who the power really comes from…
Cleaner, Cheaper & More Reliable Electricity for Perth and South West WA
That's the Plico experience: Energy to be proud of.
Now you can create the majority of your own energy to power your home both day and night with a solar energy system. No more bill shock, no more rising electricity prices and no more hidden fees.
So, how do we do it? We combine cutting-edge solar panels, inverters, solar batteries and software to help people across Perth and South West WA power their home and businesses when the sun is up – and when it's down. It doesn't get smarter than that.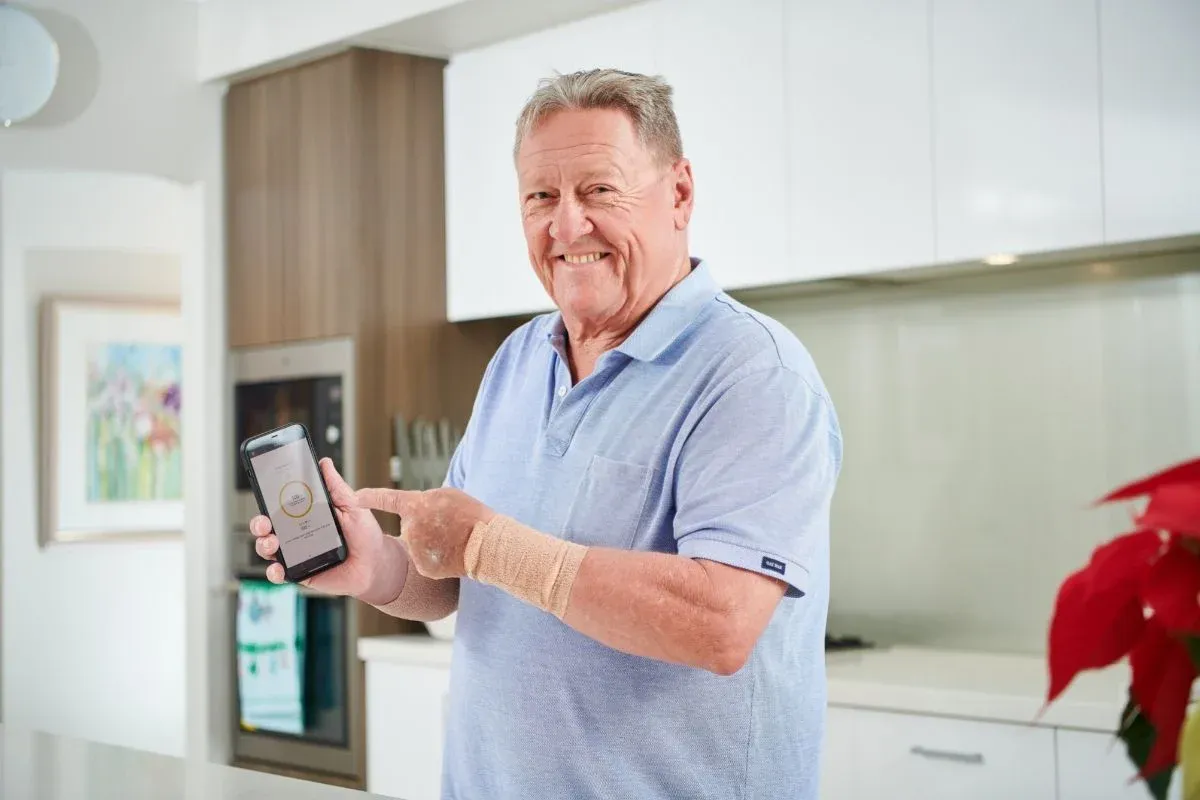 How it Works
At Plico, solar panels are only part of the solution. We've introduced cutting-edge solar battery inverter technology – so you can now power your home day and night from stored energy, save money, avoid blackouts and contribute to the wider community.
The Plico Story
At Plico, we're not afraid to disrupt the WA energy market. We exist to push the envelope, create positive change, and of course – to help move the grid away from coal. With your help, we can rewrite Australia's energy future.
REQUEST A CALL
Chat with us about our complete system of solar panels, inverter and battery for your home, from just $36.90/week.
Since adding our Plico system, I'm much more energy savvy. Its great to understand how we are generating and using energy. The app is user friendly and I feel much more like I'm doing my bit for the planet.
I have just had this installed on Wednesday, and I have been 95% using solar in my house, thanks to the battery. it makes a huge difference to using the system. I have managed to reach 95% with cloudy days and using the dryer and air-conditioning. Mainly because i was fully educated on how to use the system by JP. I can imagine how much energy it will produce in summer. I love the system, payment plan and the service. I would highly recommend.
All the research has been done and you can be very confident with the product.
SAVINGS CALCULATOR
Find out how much you could save with a Plico System.
How much is your MONTHLY electricity bill?
Remember to check to see if your bill is for one or two months and select the amount you pay for ONE month
You could save
$963

annually by installing a Plico System and creating your own power from the sun! You'll be off coal and able to stay powered up if the grid goes down.
With your current energy usage, installing a Plico Energy System will cost you approximately an extra
$0.26

daily. This is a small price to pay for getting off coal and being able to stay powered up if the grid goes down.
Clean Energy from Solar Batteries
There are solar panels, and then there's the Plico solution.
Our solar battery and inverter systems power your home when the sun's shining – and when it's not. But we didn't stop there.
Community Impact
Building a Community to tackle Climate Change is at the heart of everything we do. It's what gets us out of bed each morning. That's why we've created our award-winning, community energy business model which ensures the benefits flow down to all of our members.
PLICO NEWS
What we have to say
We're here to help transition the grid from coal through smart solar battery storage systems.