It's no secret that WA has some of the best beaches in the world (surely an opinion that's not just ours?!). Plico has always had a strong affinity with the coastline, having been established in the coastal town of Dunsborough with the surfing community. Our passion for doing right by our spectacular natural environment bonds us even more closely to our beautiful beaches.

That's why we recently asked the Plico team to nominate their favourite WA beaches so we could share them with you. We hope this list inspires you to get to the coast at your next opportunity, and maybe discover somewhere new.

Eagle Bay - voted #1 WA beach
In a closely contested vote, Eagle Bay came out on top for the Plico team.
The spectacular scenery (both above and below the surface of the water) and ample space to indulge in beach activities are just some of the attractions of Eagle Bay. You can dive to the world-class HMAS Swan dive wreck, swim in the calm, clear water, kayak, snorkel or just take a boatload of photos! There are some great picnic spots and the very best shoreline whale watching location (also voted by us!) at nearby Point Piquet. There's even a dog-friendly area for your pooch too.


"It's Eagle Bay beach for me, having so much space along the beach and not having as many parking issues. It was a favourite for our friendship group too, so a lot of good memories there." Tim, Plico Group Financial Controller.

Wedge Island Beach
Nominated by our CEO Robbie, Wedge Island beach is a well-kept secret! Located north of Perth and accessible by 4WD at low tide, this beauty is worth the trip.
"Pristine white sand stretching for miles along the Indian Ocean, Wedge has some of the most beautiful beaches in Western Australia. Off-roading, remote (but still close to the city), warm water and surf for kids and adults." Robbie, Plico CEO.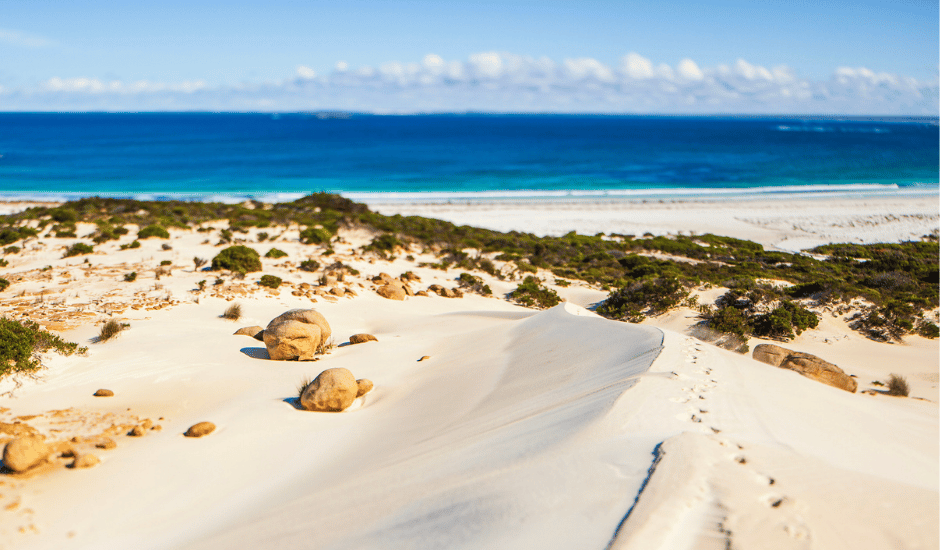 Monkey Mia Coastline, Shark Bay
North of Perth lies a spectacular area of WA around Shark Bay and Monkey Mia.


"Monkey Mia has crystal clear waters teeming with marine life and the contrast of blue water, white sand and red earth". Roy, Plico Head of Operations.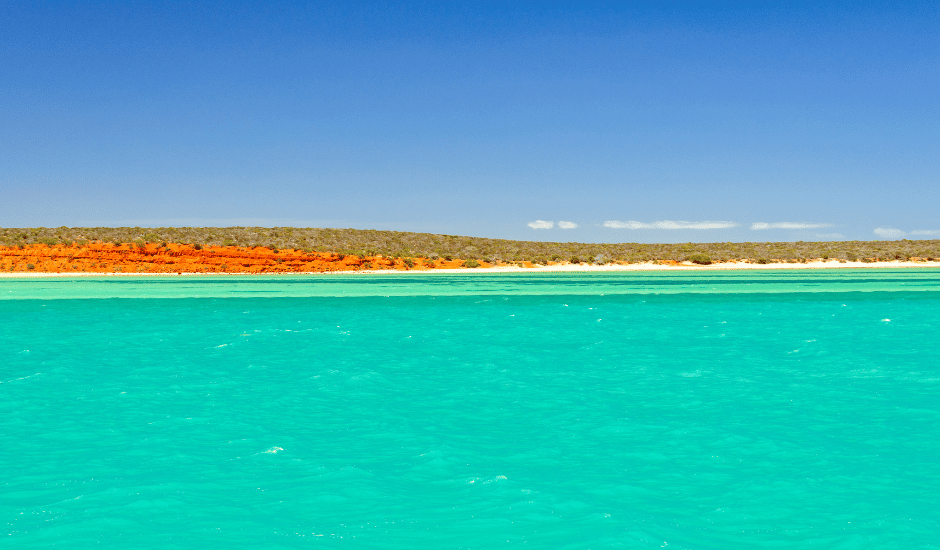 Yallingup
Our Sales Director Tyler nominated Yallingup as his top pick of WA beaches.
"The 'Place of Love' in the Wardandi Aboriginal language.This place has it all! An entire strip of surf, with the Bubble, Yalls Main, Rabbits and Shallows offering something for every surfer, along with a beautiful swimming lagoon and reef for snorkelling, and a long strip of white sand beach. Also, a perfect little grassy patch for sunset beers. What's not to love?" Tyler, Plico Sales Director.
Pinnaroo Point
Closer to home around Perth Zina who heads up our marketing team, says Pinnaroo Point is the pick of the bunch.


"It's the perfect family beach with a wide sand bank and shallow water. Great for water sports and lots of parking 👍." Zina, Head of Brand and Marketing.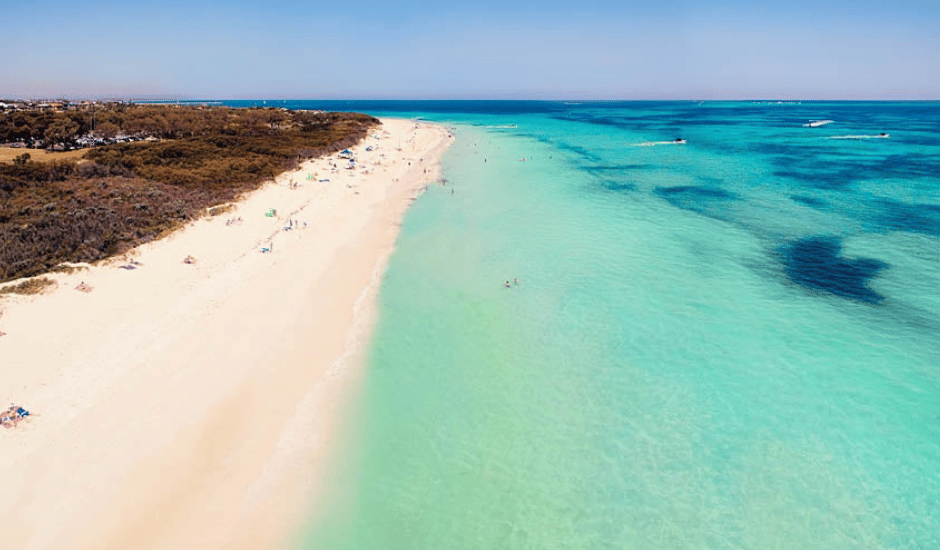 Lucky Bay & Turquoise Bay
Other beaches highly rated by the Plico team and way up there in our polls were Lucky Bay and Turquoise Bay. Located in different parts of the state, both are blessed with WA's trademark stretches of pristine white sand, turquoise blue water and endless scenery. If you're lucky, you may even spot a kangaroo on the beach!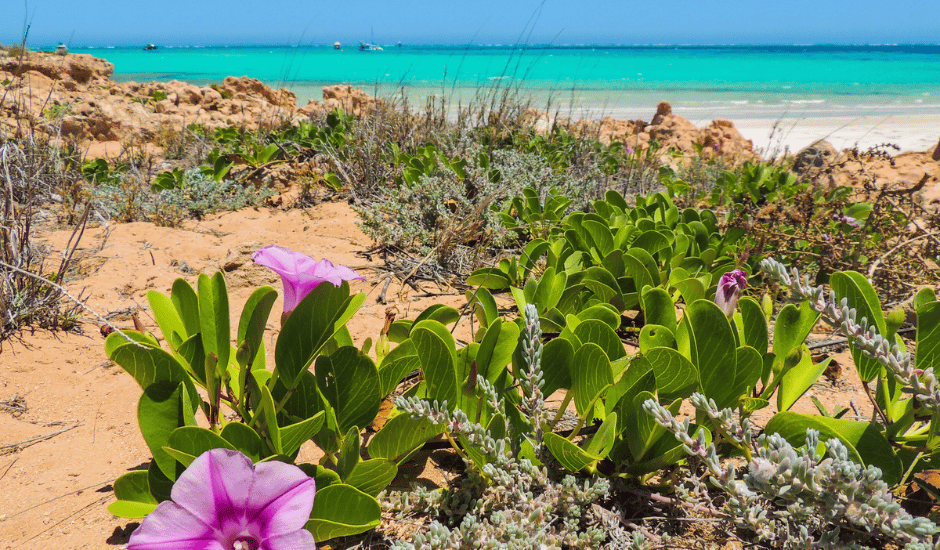 We hope this list of Plico's top-rated WA beaches inspires you to get out there and discover a beautiful new destination in our gorgeous state. It's certainly motivated us to keep exploring!
In the meantime, you can find out more about the Plico team here.
Not only does WA's abundance of sunshine make beach activities appealing, but it makes it an ideal location if you're looking to invest in a solar + battery solution. You can enjoy significant cost savings, achieve greater energy independence, reduce your carbon footprint, and potentially increase the value of your home.

Proudly West Australian, Plico's mission is to make solar + battery solutions as affordable as possible for everyone. Our unique offering includes installation, cutting-edge solar + battery, 10 years of servicing and maintenance and no big upfront cost - all for a low weekly fee. If you'd like to learn more about finding the system that is right for you, talk to one of our switched-on team by calling 1300 175 426.
Have a question about solar + battery?