Spotlight on a Plico Team Member
Get to Know the Plico People. This Month Jyothi Thomas: Sales Coordinator.
When you're on a mission to bring incredible things into the world, you need a team of passionate, skilled superstars who make the journey all that more enjoyable. In celebration of our people, we're bringing you a series of team member spotlights to help you get to know us a little better. We hope you love seeing the faces behind the Plico brand.

This month we sat down with Jyothi Thomas, Sales Coordinator. Jyothi manages the start of the Plico journey for our customers and ensures that everything runs smoothly - so they can start benefitting from clean energy as soon as possible. Over to you, Jyothi...
Tell us Jyothi, what made you want to join Plico?


This was simply because Plico's motto and mission is great, given that we are sunniest state in Australia. It felt meaningful to be a part of this, more so than a 9 to 5 job, because we as a company, are taking real action. Also, the team is simply awesome.

Tell us about your role.


I ensure a smooth transition for customers after they have signed their contract up until their systems are installed. I liaise with sales, operations and our accounts department to help provide every customer a positive 'start of the journey' with Plico.

If you could tell people one thing about Plico, what would it be?


Reduce bills + monitor energy usage 24/7 + blackout protection + get a solar battery on weekly fee as small as $33.90 with no lock in contract - This is what anyone and everyone needs to know!

What's your favourite thing to do during your downtime?


I love reading, simple DIY jobs and getting together with friends for some drinks and games.

Do you have any pets?


Not yet, but very soon. A dog.

Where is the last place you travelled to?


I travelled last to hometown in India - brings me nostalgia of scenic beauty, yum food, music and dance.

Name someone you'd like to meet, and why (dead or alive)?


I would like to meet Dhoni; a top cricketer and ex-captain of the Indian cricket team, simply because of the way he wins matches in tight situations. I keep his words as an inspiration, one of which is: Don't think about result, result puts pressure. Think about controllables.

What's one thing you believe everyone can do to look after our planet?


Reduce , reuse and recycle.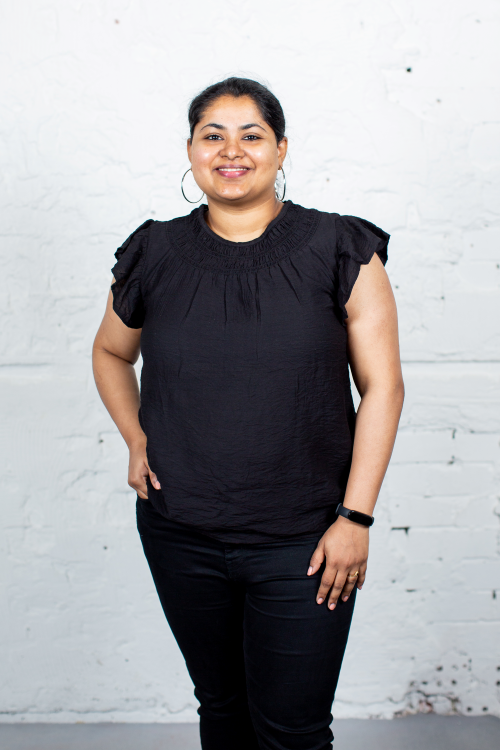 Thanks Jyothi! We love getting to know our team members a little better.
Stay tuned for another team member spotlight, helping you get to know us better.