Plico is helping to fund the completion of the Our Lady of the Cape Primary School's nature playground.
The funding is provided by DCEP Inc (formally Dunsborough Community Energy Project Incorporated) which is the not-for-profit association formed for Plico members under the community ownership model. DCEP was formed to support projects that build healthier, more resilient, and greener futures for the wider community. All Plico members contribute to the DCEP Community Fund through their membership fee.
DCEP Chair, Mr Neil Shipley said the nature-based playground was both fun and educational, with six zones aligned with the Indigenous Noongar seasons of the Southwest.
"This is the second project our committee representing our membership has sponsored, not only to the public, but in this case to future members and potentially leaders of our community. It will provide a sound basis for developing a greener mindset in our young people and this will contribute to better environmental outcomes in the future," Mr Shipley said.
"We are incredibly proud to be able to support Our Lady of the Cape Primary School with this amazing playground, as it will create lasting value to the community for decades to come," Mr Shipley said.
"Even better, the funding in this instance also helps support a local small business in the manufacturing of the specialised equipment. For us as a local business ourselves, this is incredibly important. Local supporting local is how our community thrives," he said.
Vice President of the P&F, Mr Matt Armstrong said without the support of local businesses such as Plico, this project would not be possible.
"We are very excited to deliver this new playground to the students. The playground has multiple purposes, it is for fun nature-based play, and it will also be educational with areas for the students to sit and learn," Armstrong said.
The funding will be used to purchase two customised concrete slides four metres long from a local concrete and cast company and is anticipated to be completed by the start of term one in 2022.
To find out more about the DCEP Community Fund visit our Community Impact page.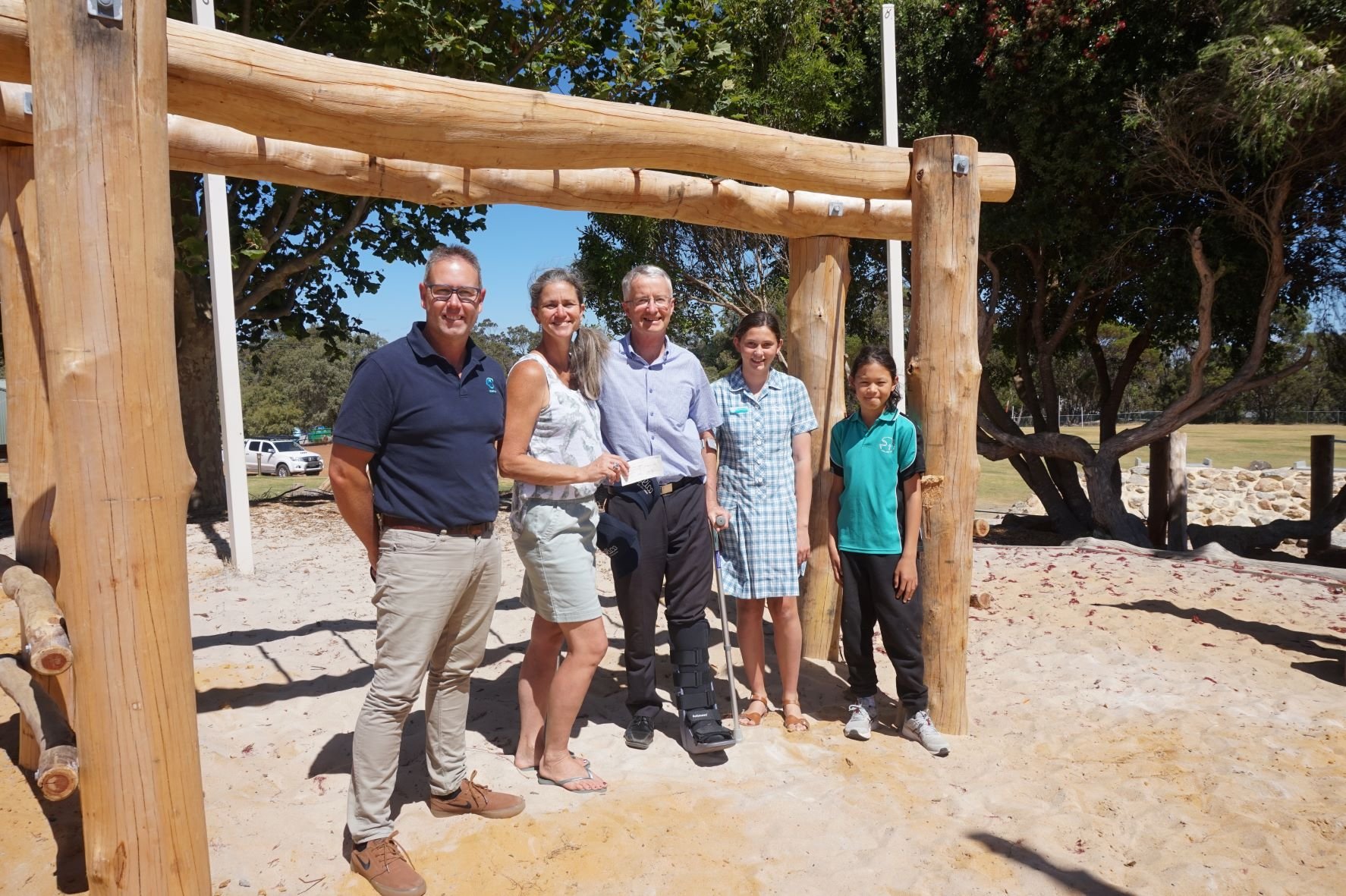 Have a question about solar + battery?