Election time is a chance for all Australians to evaluate which issues concern them most, and where they want to see change. Cost of living pressures, interest rates and health care are all high on the priority list for most Australians and, subsequently, for our politicians. One policy that received overwhelming support in ABC's Vote Compass, is reducing Australia's greenhouse gas emissions. According to the ABC, almost 80 per cent of voters support more action to reduce emissions, with 60 per cent wanting "much more" cuts to emissions. Google search data also shows that climate change is a topic that is searched much more than during the last election.
We've known for many years that Australia needs to cut emissions to achieve the 1.5°C goal agreed to in The Paris Agreement, so why is this more important than ever to voters?
'We should be doing more'
As it turns out, everyday Aussies have been increasing their own efforts in the fight against climate change. And they expect their elected leaders to step up their efforts.
To get some local, on-the-ground insight for our community, we spoke with Busselton teacher Shahn Johnston about what issues mattered most to her this election. She echoed support for more action on climate change.
"I think we should be doing more. We need to come on board with the rest of the world in terms of reducing our emissions. And there needs to be measures in place for this to happen in a reasonable timeframe," she said.
Shahn says that sustainability has always been important to her, and climate change will be on the top of her priority list when she goes to the polling station.
"I will be focusing on climate action, fixing the healthcare system and increasing funding for education."
Living sustainably
Shahn lives with her husband Mat, who is a small business owner, their 9-year-old daughter Amelia, dog Luna, and a family friend, who rents the granny flat at the back of their property. While they'd like to see Australia take more action on climate change, they are doing their best to live sustainably and reduce their own carbon footprint. They are avid electric skateboard users and car-pool to work. They also compost, grow a native garden and their own fruit and veg, and are conscious of their water and energy consumption in the home.
"All of our food waste goes to compost or a worm farm, we recycle our soft plastics back to the supermarket. We also try to buy more sustainable, Australian-made products with less plastic," said Shahn.
"Where I can, I try not to buy anything new and reuse what we have."
Plico is proud to be supporting Shahn and her family's commitment to cutting their carbon footprint. We asked Shahn why she made the decision to switch from fossil fuel to clean energy.
"I've always been interested in renewable energy and as we bought our own house recently, we started to look into what clean energy options were available," Shahn said.
"I was inspired by watching the movie '2040' and became interested in the decentralisation of energy – so Plico was a really good fit.
"We liked that we could pay it off slowly with weekly payments and the fact that it had battery storage to help us save money – and reduce our carbon emissions further."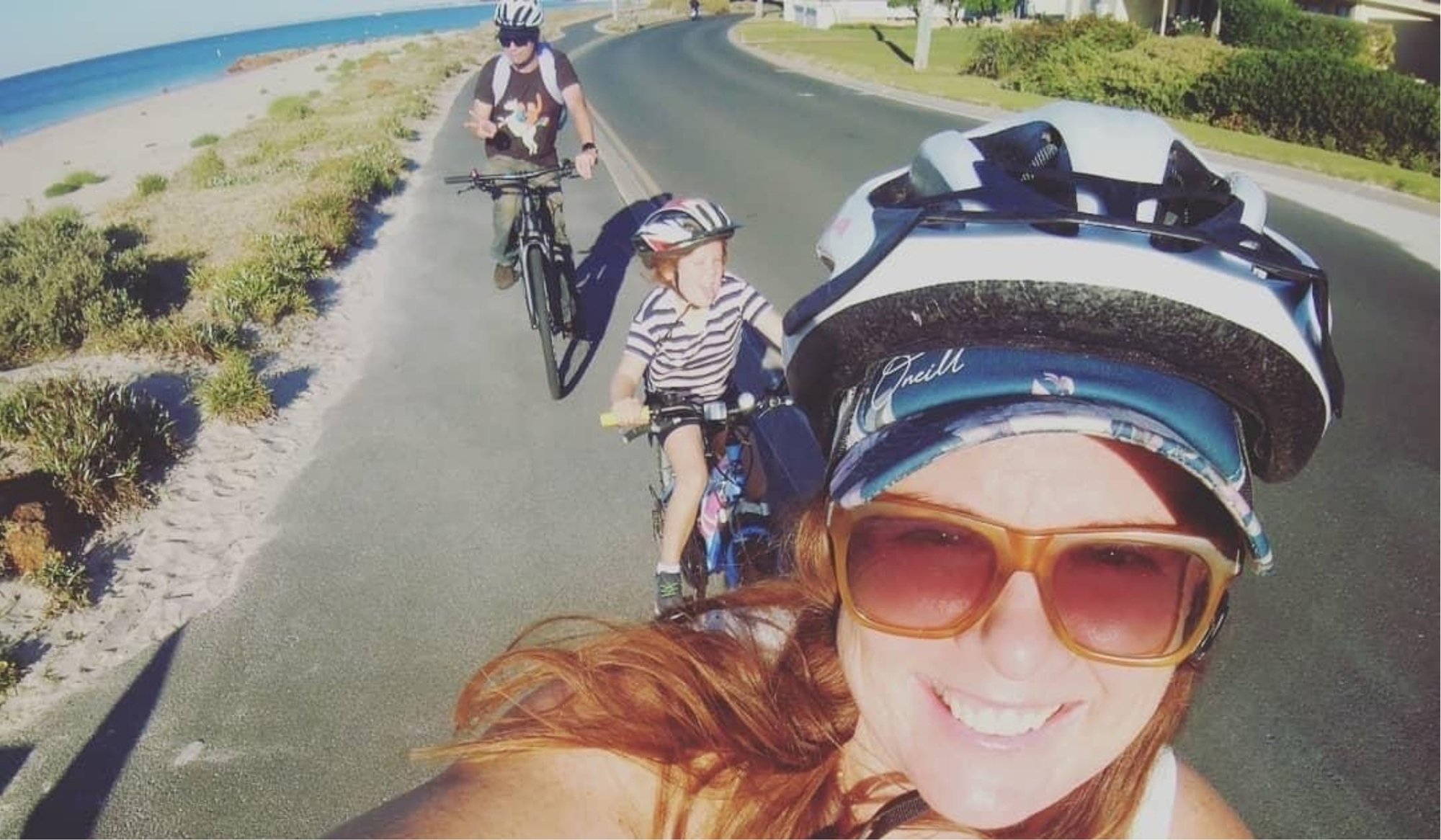 Shaping the election and beyond
Everyday people like Shahn and her family are shaping the priorities for the upcoming Federal election, and it seems that reducing emissions ranks high on the list. How this impacts the election outcome is anyone's guess, but what is clear is that whoever is running the country after May 21 will have to respond to growing community expectations for more action on climate change and a commitment to reducing emissions.
For more information on how Plico can help you reduce your carbon footprint, generate and control your own power, day or night, contact us or speak to one of our friendly team members on 1300 175 426.
\
Have a question about solar + battery?