Don't wait to make energy savings. Plico's solar + battery system is installed with no big upfront installation costs so you could start saving straight away.
At Plico we want to make clean energy affordable to as many Aussies as possible. That's why we do things differently offering our members solar + batteries for a low weekly fee, with service and maintenance included for 10 years.
From just $30.90 a week for a full system or just $19.90 a week to retrofit a battery to your existing solar panels, you could start storing and using solar energy day and night using our cutting edge battery technology. Join West Aussie households saying goodbye to bill shock and blackouts today.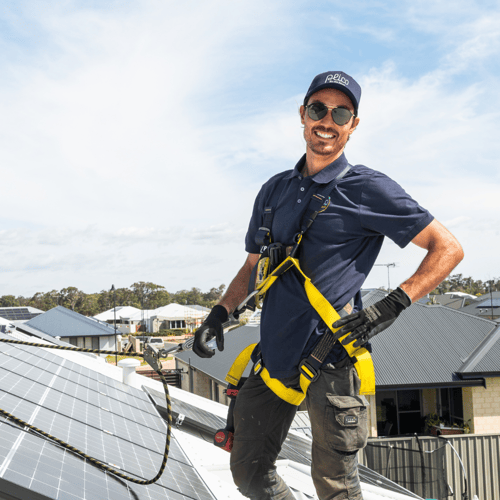 SAVINGS CALCULATOR
Find out how much you could save with a Plico System.
How much is your MONTHLY electricity bill?
To instantly calculate your potential solar savings, simply input your MONTHLY electricity bill below (remember, bills often appear in two monthly instalments, so make sure you're only entering the monthly amount.) Potential savings are calculated inclusive of the Plico weekly subscription fee.
You could save
$894.69

annually by installing a Plico System and creating your own power from the sun! You'll be off coal and able to stay powered up if the grid goes down.
With your current energy usage, installing a Plico Energy System will cost you approximately an extra
$0.26

daily. This is a small price to pay for getting off coal and being able to stay powered up if the grid goes down.
Our savings calculator is based off the Energy Creator 5 system. The calculation is an example and not a prediction of exact savings. Once a site visit with a sales representative is completed, you will be issued with a proposal detailing exact savings.
Plico's solar + battery technology isn't just gentle on the planet, but also on household budgets. From just $30.90 per week, you could be enjoying 24/7 solar, all fully installed with no big upfront cost. Plus, for 10 years Plico will maintain and service your system.

Different residential customers have different energy needs, so take a look at some of our solar + battery systems below to find one that best suits you.
Energy Enhancer 16 +
15.8kW panels & 16.4kWh battery
More info >
Fully Serviced & Maintained
VPP Participation & Financial Rewards
Energy Enhancer 25
15.8kW panels & 24.4kWh battery
More info >
Fully Serviced & Maintained
VPP Participation & Financial Rewards
Energy Booster 28
15.8kW panels & 28.4kWh battery
More info >
Fully Serviced & Maintained
VPP Participation & Financial Rewards
Upfront prices are available upon request
Already got existing solar? Then retrofit a Plico battery from just $19.90.
WA born and bred
Plico was started in Dunsborough, WA and now is backed by an award-winning team. While we're focused in the short term on helping West Aussies transition to reliable, ongoing clean energy we have plans to expand throughout Australia (and one day, the world!)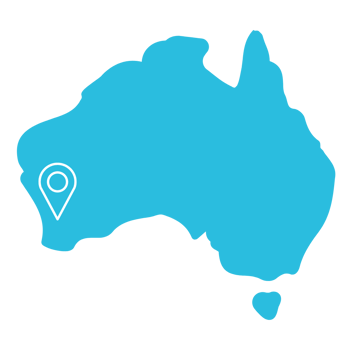 See how much our members save!
You have questions? We have answers
We are breaking down all of the solar + battery question, myths and misconceptions out there! Read through our blogs to learn more.
Community is at the heart of everything we do, and our Members are the heartbeat
There are a variety of reasons why Plico can work for you. But don't take our word for it...
Hear from some of our amazing Members below on why they chose to join the Plico community.
"I'm happy with a much lower bill, considering we're a family of seven. Plico makes it affordable to enter the renewable energy market, especially for those that almost live day by day financially. It's a great package."
"Plico has given me the freedom to live more comfortably by using the power I generate as much as I please and at any time of the day or night thanks to my battery. It's great knowing that the hot summer days aren't costing me anything and by powering my ACs all day, the sun is actually keeping me cool for once."
"Ease of onboarding solar and battery without up front capital costs. High levels of customer service at every step. Knowledgeable installer who paid great attention to detail and actually rectified a design issue before installation to ensure maximum efficiency."
"We're not only saving money, but feel we are playing a small part in reducing our carbon footprint."
"I love getting electricity 'bills' now. Our home solar is through Plico. We are now 97% independent from the grid. I can thoroughly recommend Plico Energy for their commitment to enabling low to middle income households access to renewable energy and for their genuine and caring customer service."
"Local people, local products, any problems easy to get hold of the team with a phone call or message. Great concept of payment. Design of system was great with options for 3 phase systems. Installation of final product looks really neat and tidy all contained neatly. I tell everyone I meet that is looking for solar to not go past this."
"Superb service all throughout the process."
"Fantastic product and service."
"Very easy stress-free and professional. Loved not having large outlay $$ But I especially like my new very low bill."
"Good people to deal with, no upfront costs and system is running well"
"We have had our system for about 3 months now and 100% love it. The Dashboard has not only increased our understanding of how we use electricity but is now changing our behaviour. Plus, we are saving money and reducing our footprint."
"We have hit a milestone.... for the past 7 days I have been 100% powered by our system and have still put nearly 200 kW back onto the grid. This is with a pool pump going 8 hours a day."