Here at Plico, we want to shed light on every aspect of making the switch to solar, showing how easy it can be. Potential members often ask our team how long solar panel installation takes. Will they have to spend days tied to their homes as a lengthy installation process ensues? The short answer is: no.
The (only slightly) longer answer is that it usually takes one day to install solar panels. It's also helpful to note that this time includes the installation of your inverter and battery!
What factors influence solar panel installation time?
Fortunately, there aren't too many impediments on the road to generating and utilising your solar energy. Poor weather can sometimes delay installation, with heavy rain and winds creating an unsafe workspace for solar installers (however, in sunny Western Australia, this is relatively rare). Some roof types allow for quicker installation than others; however, Plico uses the same qualified local rooftop solar experts who have been around long enough to see every conceivable kind of roofing going around!
What does the Plico solar installation process look like?
After you've reached out to Plico (enraptured by the idea of living a life of greater energy independence and saving money on your electricity bills), we take away any stress or hassle from the situation.
Communication is paramount in the process. A Plico team member will be in contact with you to provide all the information and details you'll need, giving the opportunity for you to air any questions you may have.
If you're not entirely sold on making the switch to solar but would like to get detailed information specific to your situation, we can send a team member to complete a no-obligation site visit. This way we'll be able to assess if a Plico rooftop solar panels + battery solution is the right fit for you.
One of the best bits of the process for Plico members is that we take care of the laborious paperwork associated with installing solar panels (yes, unfortunately, there's no escaping bureaucratic red tape). The paperwork is one of the more extended aspects of getting your solar + battery solution installed, as everything needs to be approved before installation. Fortunately, however, we do this for a living and know how to make it as quick and hassle-free for you as possible.
Then comes the installation! As mentioned above, installing your solar power system can take as little as a day. We then give you a complete rundown on using and monitoring your system, as well as the system's app, and general tips on getting the most out of your solar setup.
Do you need to be home on the day of installation?
A typical Plico installation requires very little from the homeowner; our specialists will be taking care of everything. However, they'll require access to your switchboard and inverter, meaning a gate, garage door, or any other access point may need to be opened. They'll also need the power temporarily shut off at some point, but our installers will let you know in advance to minimise any disturbance.
If you're able to be at home on the installation day, it's exciting to see the process of having your solar panels, inverter and battery installed – this is the beginning of your solar journey! Our installers will also be able to show you how to use the system's phone application and point out what's connected to your backup circuit. However, if you're unable to be home for most of the day, don't worry – Plico's solar installers are among the most qualified and reliable in the industry.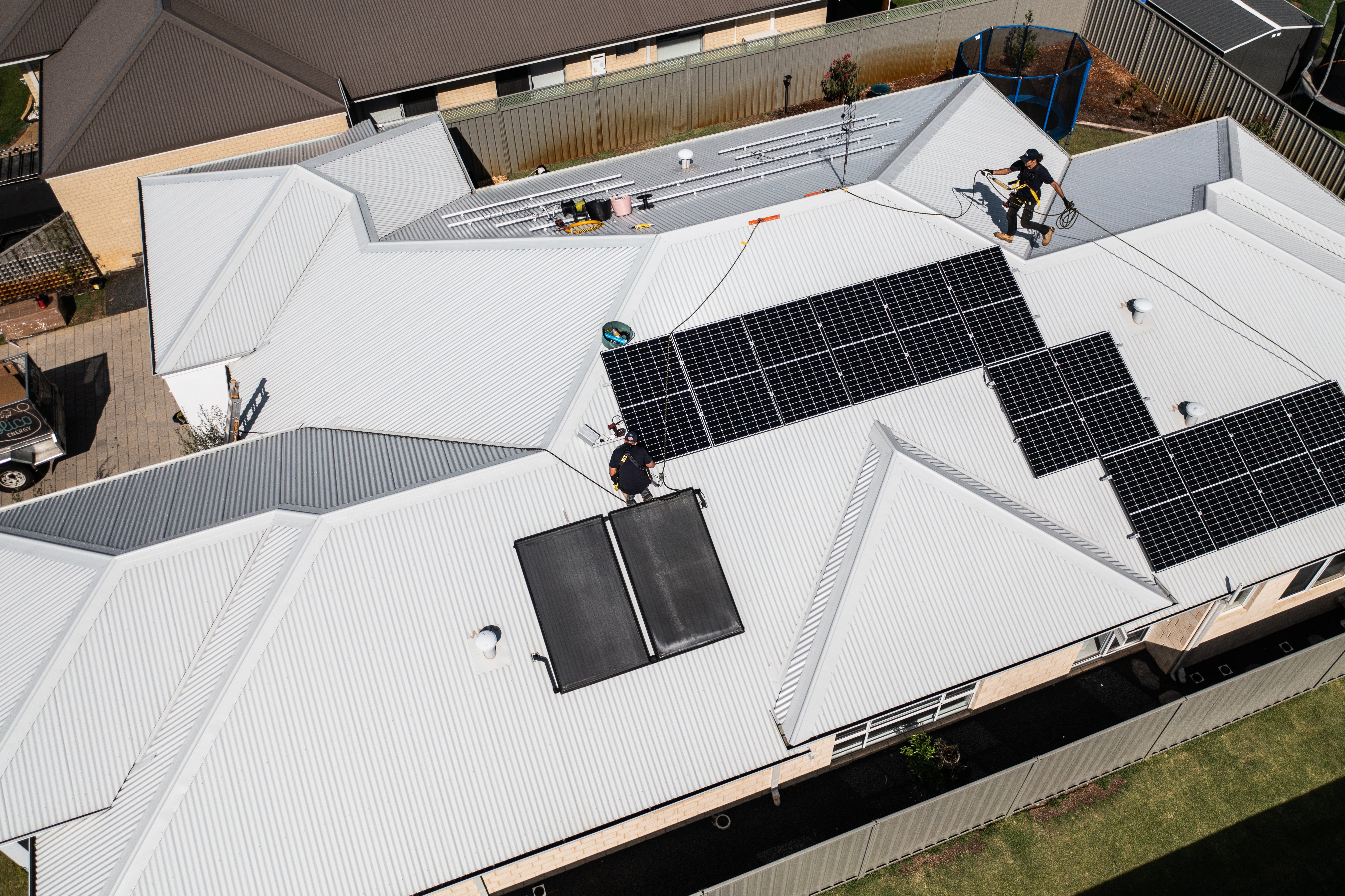 Your solar panel installers matter.
While it's great that it doesn't take long to get your solar panels on the roof and get your solar + battery system running, the essential component of the entire process is ensuring they are installed with care and precision. Your panels can last up to thirty years, but they need to be installed correctly. Always do your due diligence when researching solar companies.
Have questions? Get in contact with our switched-on team today on 1300 175 426 to find out whether you could be saving money on your electricity bills tomorrow!
Have a question about solar + battery?