The holiday season is fast approaching and with everything going on in the world this year it's a chance for us all to slow down and celebrate what truly matters.
While powering your home with a solar + battery solution is a powerful way to look after our planet, there are also plenty of everyday opportunities to do our part. The holiday season presents a range of opportunities to make more conscious choices. We're sharing a few in this article.
At Home
Around your home, there are lots of ideas to make your holidays more sustainable.
When it comes to putting together your Christmas menu, careful planning can prevent unnecessary food waste (a big contributor to greenhouse gas emissions and Australian household waste). Carefully plan how many people you're feeding then write a specific shopping list, and make meals accordingly. It also helps to have plans for the inevitable leftovers!
On the subject of food, minimising meat, seafood and dairy on your menu can also help reduce the carbon footprint of your Christmas table. Gourmet Traveller has 40 recipes, just to get you started! You don't need to replace your entire Christmas menu - having even one meat-free, dairy-free option will make a difference.
When it comes to decorating your home, there's nothing quite like festive decorations. Instead of buying cheap plastic decorations, get creative with natural and organic materials. From wreaths, to trees, to tree decorations and so much more, Pinterest is a treasure trove of ideas! Use things like shells, sticks, pinecones, leaves… let your creativity soar. The planet will thank you for it.
At Work
Gifts & Shopping
Of course, shopping and purchasing gifts at this time of year also presents a big opportunity for us to shop consciously and mindfully of our planet. One thing we can all do is buy less! After all, everything we purchase involves using the planet's resources - and we all have an impact in this way.
Another way of reducing the carbon footprint of our shopping (and support the local economy) is to shop with small businesses in WA. As a proud supporter of Small Business Matters, we see power in supporting small local businesses and reducing associated freight.
Why not give experiences, rather than material things? It could be as simple as an IOU voucher for spending an uninterrupted afternoon together, a movie or dinner voucher, or even a weekend away. Create memories, rather than more stuff!
There's also a lot to be gained from buying pre-loved items. Put your thinking cap on and search the online buy, swap, sell boards and you'll certainly find something that not only helps save the planet's resources, but also saves you money!
If you do buy new, look for brands who support the planet and have environmental sustainability as part of their values. The same as buying gifts for work, you could look for brands certified by B Corp or Climate Neutral, or via 1% for the Planet. Biome is another Australian brand selling values-based goodies.
Another idea is to give homemade or natural gifts. Consider ideas such as potted plants, seedlings, homemade jams and cookies, even knitted or crocheted wares! Homemade gifts are often so well received, because of the effort involved in creating them.
For those material items you do give, try using the wrapping and gift bags you already have at home, first! Other options include using recycled gift wrap, or use the Furoshiki Wrap method (using squares of cloth).
These are just a few of the ways we can consider the planet while celebrating the holiday season. Each of us has an impact - let's make it a positive one by making conscious decisions at this time of year.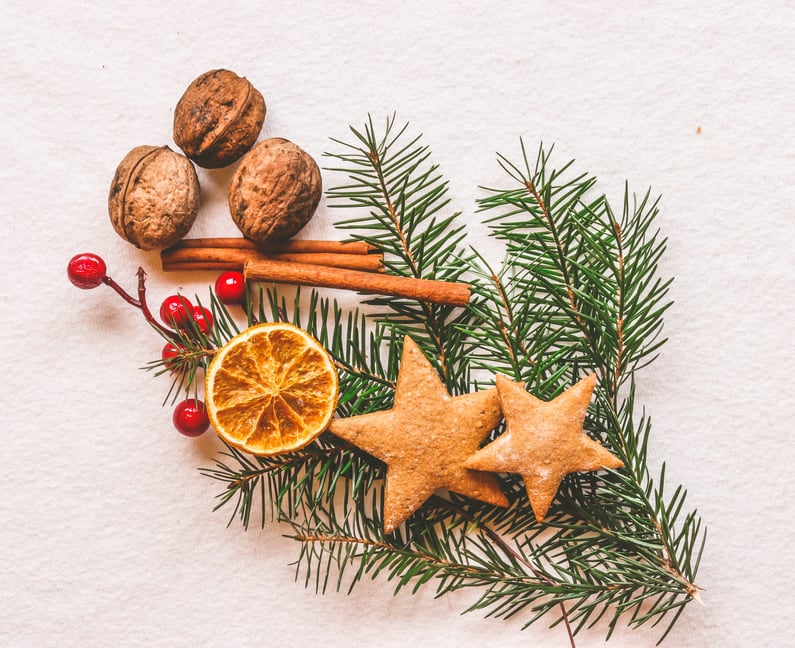 Have a question about solar + battery?