The Intergovernmental Panel on Climate Change has just released its latest report on the impacts of climate change, and while much of it isn't pretty, there's still plenty of damage that can be mitigated – if we take action.
The report, whose data and findings were compiled over seven years, outlines that emissions from greenhouse gases must peak by 2025 and decline thereafter. It holds no punches in its message: this is the critical decade where something has to change. The great news is, we – you and me – have the power to change it!
IPCC Chair Hoesung Lee outlines this possibility:
"The decisions we make now can secure a liveable future. We have the tools and know-how required to limit warming. I am encouraged by climate action being taken in many countries."
He goes on to say that if we scale up what we're doing and apply it more widely, we'll experience greater success in reducing emissions and stimulating innovation.
We need to fight to keep global warming at 1.5ºC or less.
You would've heard the figure of 1.5ºC spoken about. Specifically, what a '1.5ºC rise in global temperature' means is a rise of 1.5ºC in global temperature after the industrial revolution, which was the mid-to-late 1800s. Why this figure? Because this is the temperature that our scientists have calculated as the threshold of when things will get much worse.
Here's an excerpt from the IPCC's press release outlining why immediate action is so necessary:
"In the scenarios we assessed, limiting warming to around 1.5ºC requires global greenhouse gas emissions to peak before 2025 at the latest, and be reduced by 43% by 2030; at the same time, methane would also need to be reduced by about a third. Even if we do this, it is almost inevitable that we will temporarily exceed this temperature threshold but could return below it by the end of the century."
What to take from this is that we're not past the point of mitigating the severest impacts of climate change. Working collaboratively, we can make a positive and influential difference.
For more information, read the detailed report that IPCC has put together about the impacts of the temperature increase of 1.5ºC and what 2ºC would look like (warning: it's not a cheery read). NASA has also created a visual demonstration of the rate of global temperature increase.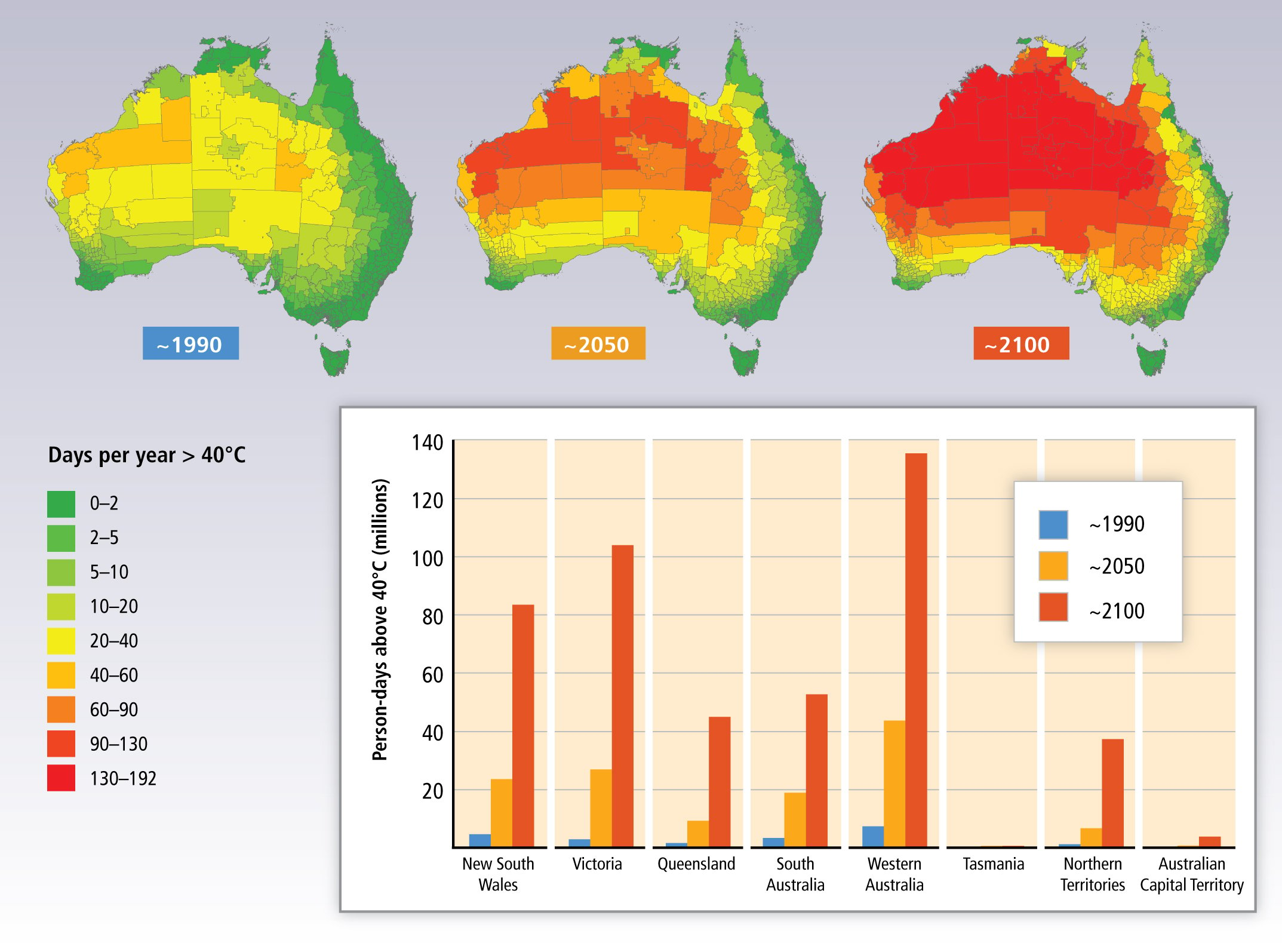 Renewable energy continues to fall in cost.
Now for some good news! In the report, IPCC states that there have been sustained decreases of up to 85% in the costs of solar and wind energy and batteries. There's hope in this story because change comes from us as individuals, with renewable energy being the main area where we can make a difference. If all households adopt renewable energy, we'll make a significant and positive difference. Consumers are being rewarded, with prices dropping and the creation of more consumer-friendly and innovative programs, such as Plico's.
Even if you have the motivation to switch to solar energy, we know it can be challenging to have the upfront costs to buy and install solar panels, an inverter and a battery. This drove us to create a program where Plico members have no big upfront costs.
If you're curious, have a look at how our membership program works or chat with one of our switched-on team members.
While the IPCC report can be daunting, there's hope and the tangible incentive of a brighter future if we continue to build on the sustainable systems, processes and goals we've created. Each of us can make a difference.
Have a question about solar + battery?